| | |
| --- | --- |
| Posted by Louie on June 30, 2014 at 5:35 AM | |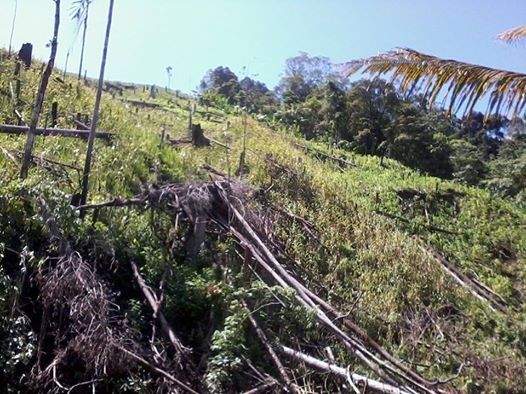 A long walk of about thirty six (36) river crossing by the foot of arrogant marvelous mountains and a not so friendly terrain where everyone will take a two (2) hours hike to reach an isolated Subanen community near the haven where the "Diwatas" live, is a breathtaking cradle of life. Shiolan is a barangay of Kabasalan in the province of Zamboanga Sibugay, its name could have been unknown to many and a puzzle to some who have never been there. Being branded as a geographic isolated and depressed area (GIDA) is a hostile feature and a second thought to supply security reason why this place has never been constantly visited by major public and private agencies for civic missions to include medical assistance.
We arrived in the rendezvous when the sun was about to fully burn the outer layer of our skin and our clothes totally soaked with sweat. In spite of the mysterious scenery along the way, the noises of monkeys and choir of birds were of less attention, our aim was to land on a flat form for a period of rest. We took our lunch after an hour and proceeded to our purpose of visiting the place. We learned that the community is populated by the Ocnip clan for centuries, their ancestors had left them a gift of life for them to protect and transmit from generation to generation - the forest, a domain of this Subanen clan at threat of extinction. Logging companies had visited their place pretending as community developers, taught them a modern way of planting crops by clearing the mountain and cutting the trees. They were even paid as these cruel people collected the files of decades or centuries old logs for their benefits. Some young trees were also cut and thrown by the nearby river bank, we may no longer wonder that in the nearest future an erosion of death and flood of blood will draw the heart Kabasalan like an apocalypse of extinction. Unless the government will find ways to initiate recovery and save the remaining trees - our hope, the presence of life and its culture shall dwell in the arms of coexisting modern society responsible to protect Mother Earth.
Going to Shiolan is a testament of life in the brink of extinction.

Categories: None